Short answer: Sticker Press!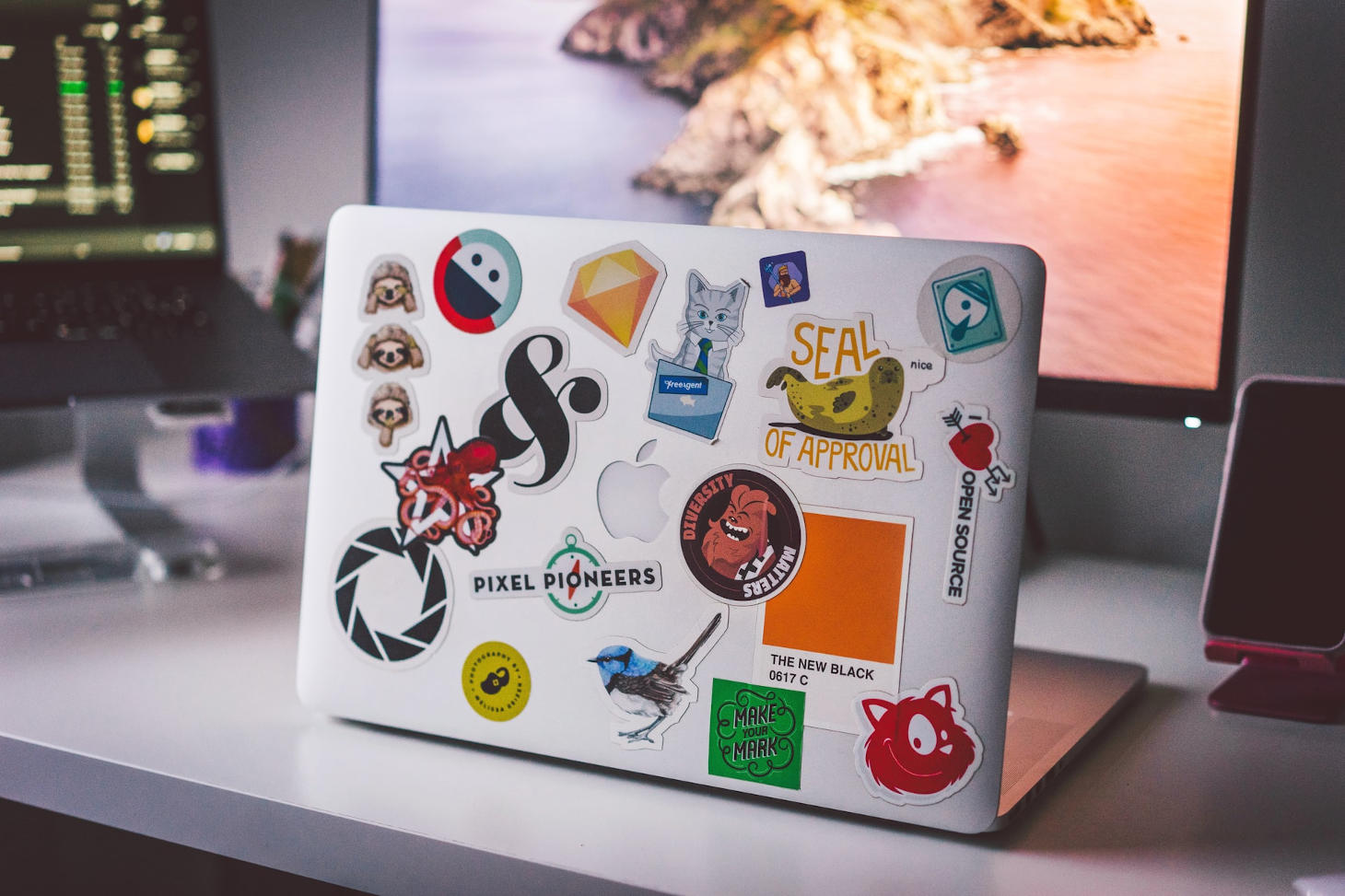 Finding high quality laptop stickers online in India is a tiring quest in itself, but it doesn't have to.
That's why we created Sticker Press to provide you access to high quality stickers, right from the comfort of you home.
Top quality stickers
We provide high quality, thick and durable vinyl stickers.
Our stickers are covered with a UV matte layer which filters out 99% of UV rays and protects them from fading.
All our stickers are also waterproof.
Free shipping
We offer free shipping on all orders above Rs 300, yayyy!!!
Let's go!
So, what are you waiting for?
Go ahead, decorate your laptop or phone, give it some character. Adorn it with part of your own personality. Show off your favourite open-source projects, cartoon characters, videos games, anything else... sky's the limit.